Local. Trusted. Family Owned.
Residential Holiday Lighting Knoxville, TN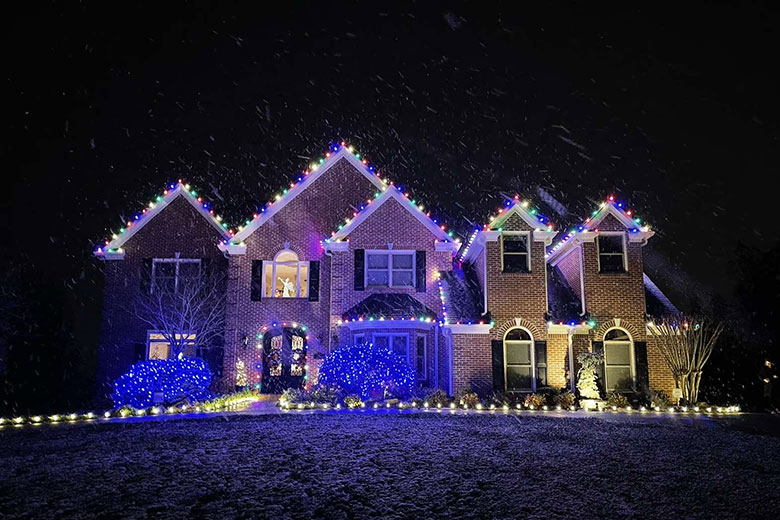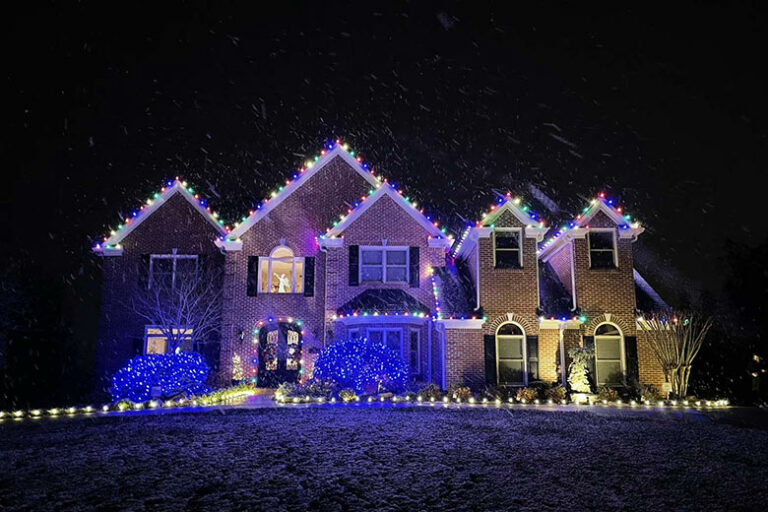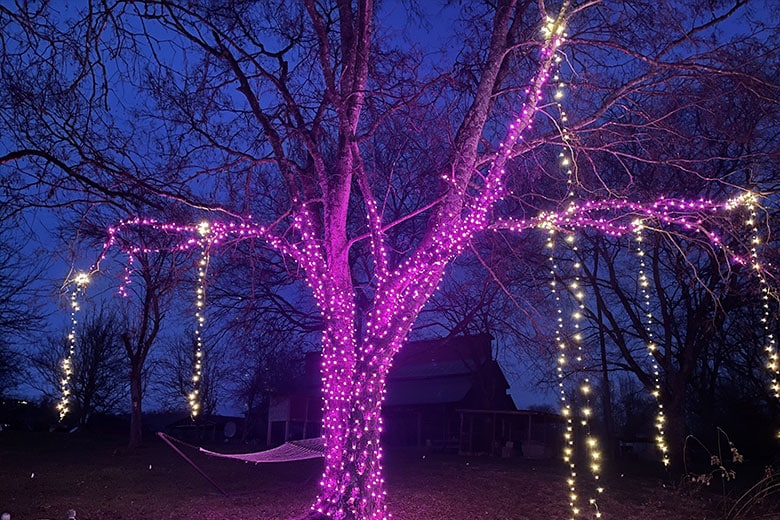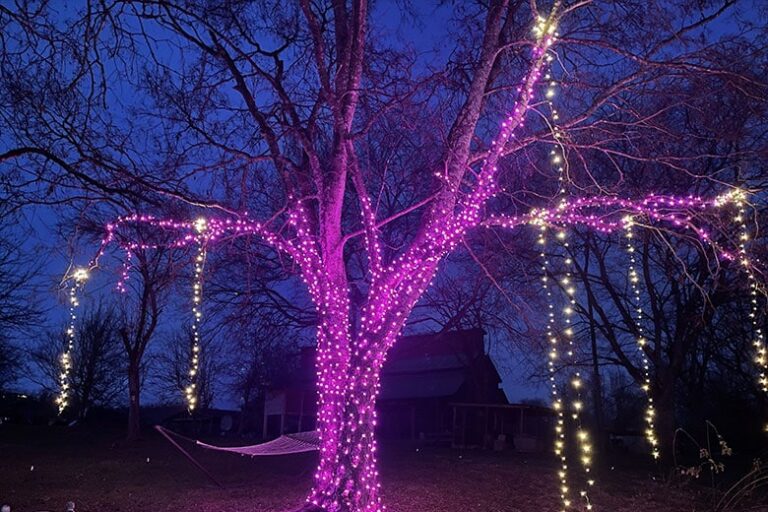 Experience the Magic of the Season: Discover The Best
Knoxville Residential Christmas Lights Near Me
The holidays are a wonderful time of the year – a season filled with magic and the joy of spending time with loved ones. Different homes epitomize the spirit of these seasons; however, one of the most effective ways to bring these holidays to life in your house is with lights. Yet, while lights reflect the authentic feel of holidays, installing them comes with challenges, from unwrapping to the time-consuming process of house stringing.
Are you tired of personally installing your holiday lighting? Is your schedule too choked up to fit in holiday decorations? Those that have decorated their houses with residential Christmas lights are all too familiar with the stress, time cost, and danger that comes with the process. Thankfully, Switch Outdoor Lighting Solutions is here to help.
Switch Outdoor Lighting Solutions is a family-owned company that installs residential holiday lighting in Knoxville, TN. Our company features top electrical professionals that take care of all your holiday lighting needs safely and adequately. Located in Tennessee, we are the best service for people who need residential Christmas light installation near me. With several years of experience, we have come to appreciate the value of properties, and as such, we take care of them like our own.
We aim to meet our client's expectations regarding custom lighting designs. This is why we closely work with each of our clients to develop custom residential Christmas light displays. Our custom designs include house lighting, tree, and shrubbery lighting, interior lighting, Christmas tree lighting, and much more. If you are on the search for Knoxville residential Christmas lights near me, don't hesitate and give us a call today.
Professional Residential Christmas
Light Installation Knoxville TN
Aside from our residential Christmas decorating service, we also install lights for other occasions, from Halloween, weddings, birthdays, bar mitzvahs, and many other events.
Our services also cover residents and homeowners of Farragut, Maryville, Leonor City, Oak Ridge, and surrounding areas.
Residential holiday light installation at any event can be a considerable challenge. However, engaging Switch Outdoor Lighting Solutions for your light installation at any event makes the entire process easy and stress-free. We handle every aspect of the installation process, from identifying suitable designs to installation, and storage, ensuring that your event looks its best. Our expert residential Christmas light installation in Knoxville, TN, is quick and efficient in handling all your holiday lighting needs.
In some rare cases, it may be necessary to check with the lights and identify any issue it might have developed. In line with this, at Switch Outdoor Lighting Solutions, we also offer maintenance services as part of our installation process. Our trained experts can quickly resolve issues, such as broken bulbs, inconsistent flickering, and misplaced decorations, and ensure your event goes as planned. Maintenance is a free aspect of our residential holiday lighting service and is valid as long as you use our lights.
Finally, we round up our all-inclusive installation process by removing the lights after your special occasion. At Switch Outdoor Lighting Solutions, we ensure you do not have to bother about any aspect of the process. We schedule a convenient time to take down the lights after your event, with professionals on-site to ensure the process is safe and efficient. With us, you do not have to worry about a thing.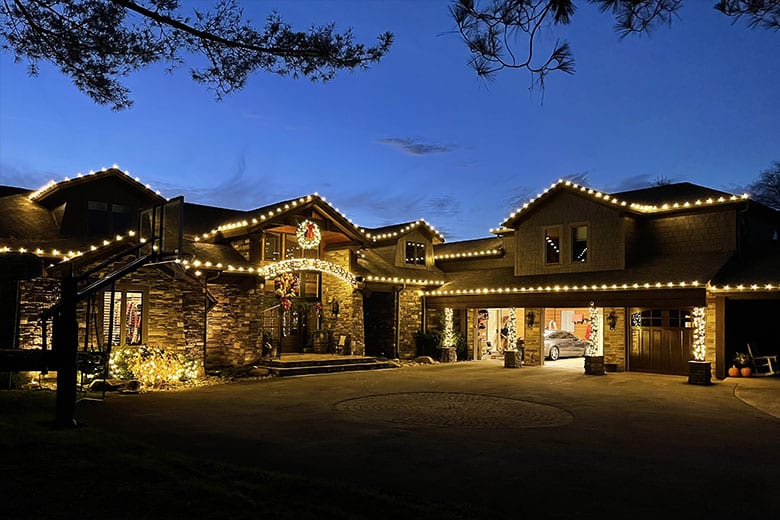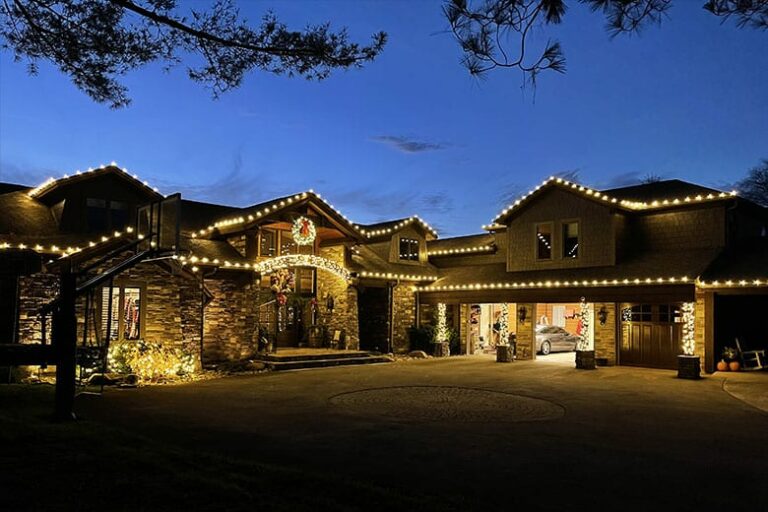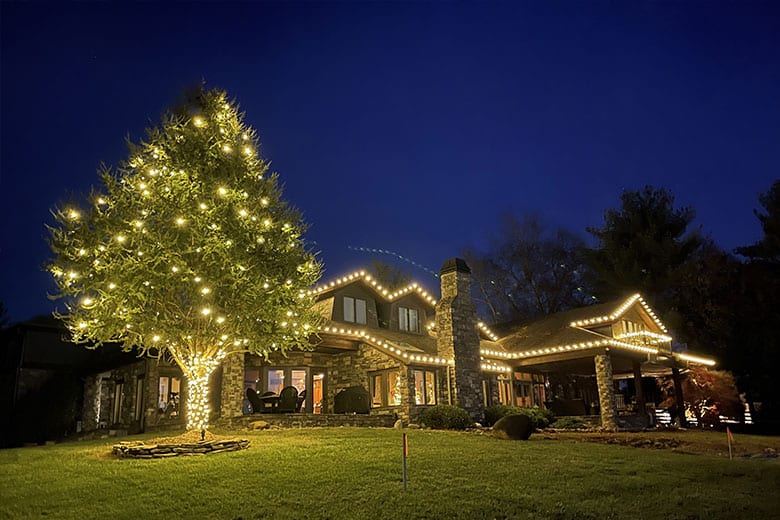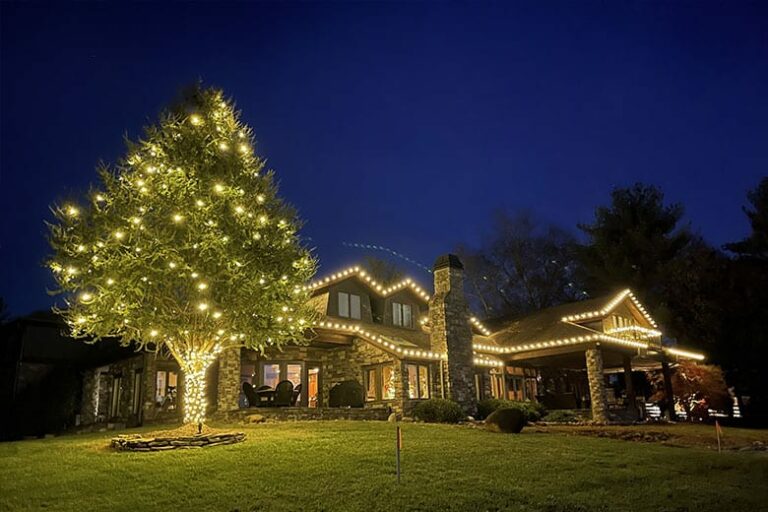 We hired *COMPANY NAME* for *SERVICE* and couldn't be happier with their service! From start to completion they were professional, on time, friendly, and were a pleasure to work with.
We couldn't be happier after the *SERVICE* service from *COMPANY NAME*. We will definitely be hiring them again in the future.
*COMPANY NAME* did an amazing job on our home. We would definitely recommend this company to anyone looking for professional *SERVICE*!
I highly recommend *COMPANY* to anyone who's looking for *SERVICE*. They were very thorough and reasonably priced as well!
Local. Trusted. Family Owned.
Top-Rated Residential Holiday Light Installation Knoxville, TN Residents Trust
Up to...
***First Time Clients Only!

Just Click "Get A Quote!"
Call Today if You're Searching for Knoxville
Residential Outdoor Christmas Lights!
Knoxville, the third largest city in Tennessee, is a stunning city that offers so much to residents and visitors. From its friendly population to beautiful scenery, impressive public amenities, and excellent southern cuisine, there is a lot to love about Knoxville. Regarded as one of the best places to live in Tennessee, Knoxville offers residents a dense suburban feel and a strong sense of community.
 Knoxville is a wonderful place to visit, live, and work.  It is located on the bank of the Tennessee River and is home to several impressive educational institutions, such as the University of Tennessee.  This lovely city has a lot of diverse aspects such as its' multicultural community and the thriving scene of Downtown Knoxville. The cost of living is also affordable, another major incentive to live, work or visit Knoxville.
The Knoxville housing market is dominated by single-family homes, duplexes, and townhouses, making holiday lighting installation a big business. Yet, we remain the highest-rated lighting installation company in the area and have a Clipa certification to show for it. As a company, we pride ourselves on offering a wide range of services and products that meet all your holiday lighting needs. Our team will provide you with the best possible experience, and we'll work tirelessly to ensure your holiday or event is as memorable as possible.
We understand the importance of creating an unforgettable atmosphere, especially during the holidays. So while you search for Knoxville residential Christmas lights near me, remember that we are committed to delivering outstanding results every time. Whether you need a complete Christmas light setup or help with exterior lights, we've covered you. We encourage you to contact us today and discover why we are the go-to choice for all residential outdoor Christmas light installations in Knoxville and other surrounding areas.
We are also proud to offer our landscape lighting, commercial holiday lighting, and more to Farragut and the surrounding areas!