Local. Trusted. Family Owned.
Commercial Holiday Lighting Knoxville, TN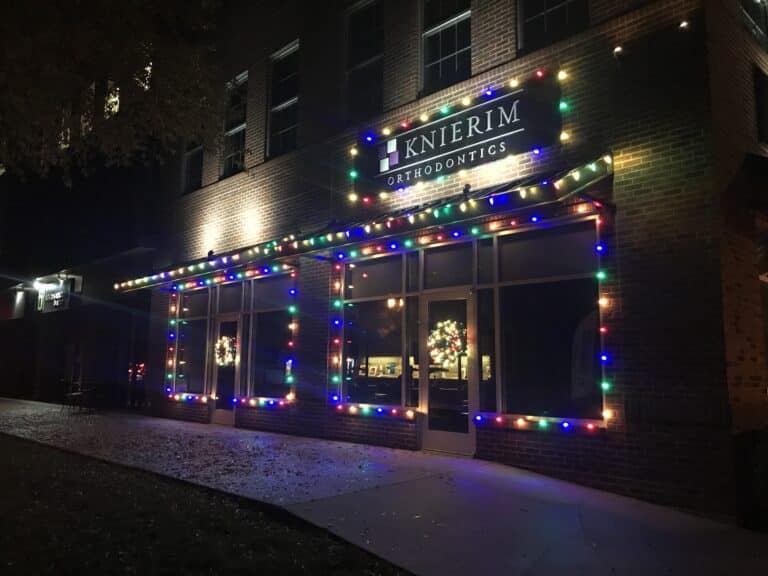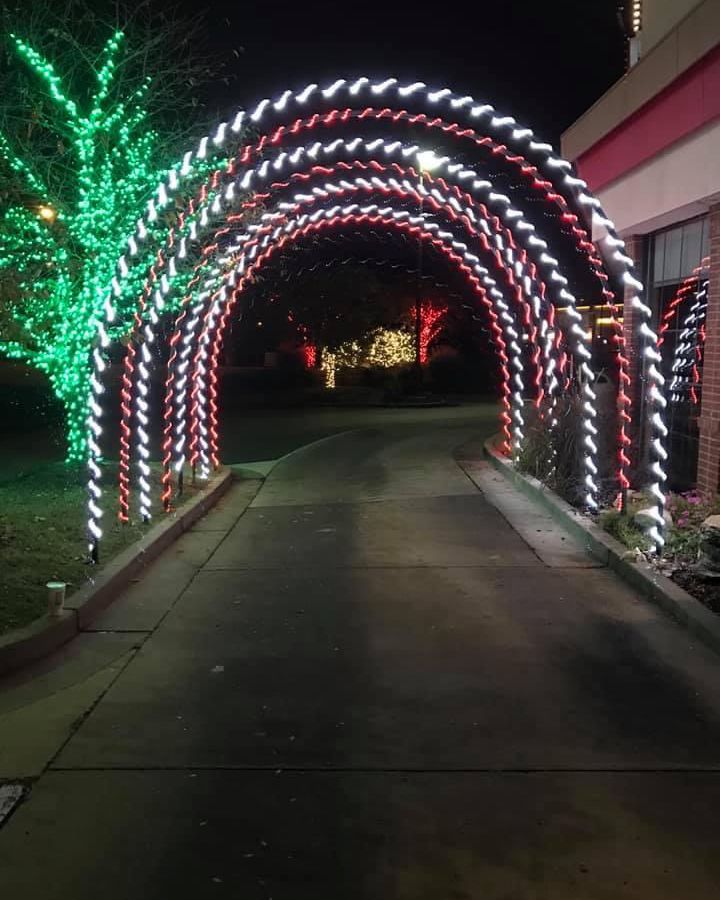 Searching for Knoxville Commercial
Christmas Light Installation Near Me?
It's reported that about 12,000 people are treated for injuries related to commercial holiday light installation every year. While it may seem pretty straightforward, installing these outdoor holiday lights can be challenging depending on specific circumstances, from the scale and complexity of the lighting to the type of lights in use, the location of the installation, and the building size. In truth, careful planning, safety measures, and experience are critical for a successful installation.
Our honest suggestion; leave the installation to professional commercial holiday lighting services such as Switch Outdoor Lighting Solutions. With such professional service, not only do you save valuable time, but you also avoid the risk of ruining the holiday season with a freak accident.
Switch Outdoor Lighting Solutions is a professional commercial holiday lighting company that specializes in providing commercial lighting solutions for businesses in various industries. Our services offer a festive and welcoming atmosphere that will entice your clients to visit your business. We understand how much of an impact the winter season has on companies; as such, we offer commercial holiday lighting displays in Knoxville, TN, to enhance our clients' businesses during the holiday season.
Professional Commercial
Holiday Light Displays Knoxville TN
During peak holiday seasons, like Christmas, finding the time and energy to address the extra stress of installing holiday lights can be challenging. Why struggle with putting up holiday decorations when you already have so much to worry about? At Switch, we understand the essence of streamlining the installation process of holiday lighting on your commercial property. We pride ourselves on offering a wide variety of commercial outdoor Christmas lights and other unique holiday lighting displays specifically designed for commercial properties.
Our expert team is well-equipped with the necessary skills and tools to install commercial LED outdoor Christmas lighting and other Christmas decorations for the yuletide season to make your holiday experience seamless and exciting. Let us take care of all the hard work while you can relax and enjoy the festive season. At Switch, we engage in numerous commercial holiday decorations and make your holidays the best time of the year. Our professionals are known to create stunning displays and exceed expectations with every project. Unlike most commercial Christmas lighting companies, we partner with our clients and ensure our designs perfectly suit their requirements.
No one knows more about commercial holiday lighting in Knoxville, TN, than our Switch Outdoor Lighting Solutions experts. You can be confident we will take care of all the processes and create a memorable display that suits your requirements and meet your budget. Typically, most services use traditional string lights to design a commercial property. However, Switch has a wider variety of other holiday lighting designs, from icicles to candy canes, snowflake lights, and more.
After the holidays, we will take down your outdoor Christmas lights. As a bonus, we can pack and store your lights in a safe and secure facility. Maintenance is another critical aspect of our professional service, as we check and replace faulty bulbs and other issues that may arise. All these services make Switch the highest-rated commercial Christmas light installer in Knoxville, TN. Aside from Christmas, we also provide beautiful lighting displays to mark other holidays, including Halloween, Easter, Thanksgiving, Independence Day, and Hanukkah.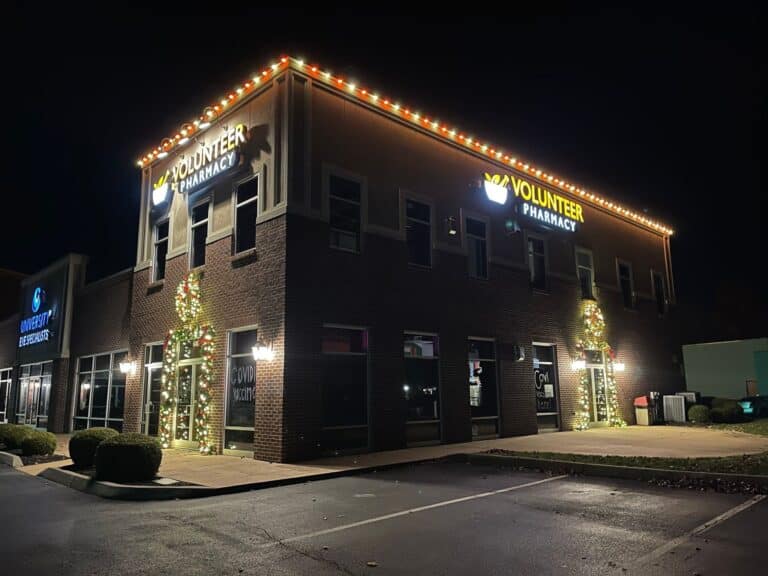 We hired *COMPANY NAME* for *SERVICE* and couldn't be happier with their service! From start to completion they were professional, on time, friendly, and were a pleasure to work with.
We couldn't be happier after the *SERVICE* service from *COMPANY NAME*. We will definitely be hiring them again in the future.
*COMPANY NAME* did an amazing job on our home. We would definitely recommend this company to anyone looking for professional *SERVICE*!
I highly recommend *COMPANY* to anyone who's looking for *SERVICE*. They were very thorough and reasonably priced as well!
Local. Trusted. Family Owned.
Top-Rated Commercial Christmas Light Installers Knoxville, TN Residents Trust
Up to...
***First Time Clients Only!

Just Click "Get A Quote!"
Call Today if You're Searching for a
Knoxville Commercial Holiday Lighting Company!
Our services target commercial businesses in the city of Knoxville, Tennessee. Knoxville is one of the best mid-size cities in the United States and is well-known for the quality of life it offers. Firstly, Knoxville has a very affordable cost of living, which is 17% lower than the national average and 6% lower than the Tennessee average. Knoxville is known for having a vibrant atmosphere with lots to do. There is something for all ages and interests. You can enjoy lovely restaurants, concerts, and events to the Smoky Mountains, trails, and stunning landscapes.
The business sector in Knoxville is also thriving massively, with several employment opportunities. Big businesses, such as Amazon, Topgolf, Smith & Wesson, and others, are starting to set up bases in the city, investing massively in several communities and creating new jobs. All in all, Knoxville is a thriving city that offers several benefits to residents and visitors.
As more businesses continue to develop in the city, we seek to fill the demand for seasonal lighting installation. Every business knows how important it is to plan for the busy holiday season. So to make things easier, we would like to provide our commercial holiday lighting at competitive prices. Our experts will tour your property and work with you to develop a design that suits your needs and budget.
Whether you are planning an extravagant display or a more subtle design for your commercial property, Switch is sure to bring out the holiday spirit at all times. Contact us today and enjoy the best Knoxville commercial Christmas light installation near me. We also offer flexible scheduling to suit your busy schedule.
We are also proud to offer our landscape lighting, commercial holiday lighting, and more to Farragut and the surrounding areas!