Local. Trusted. Family Owned.
The Commercial Holiday Lighting Experts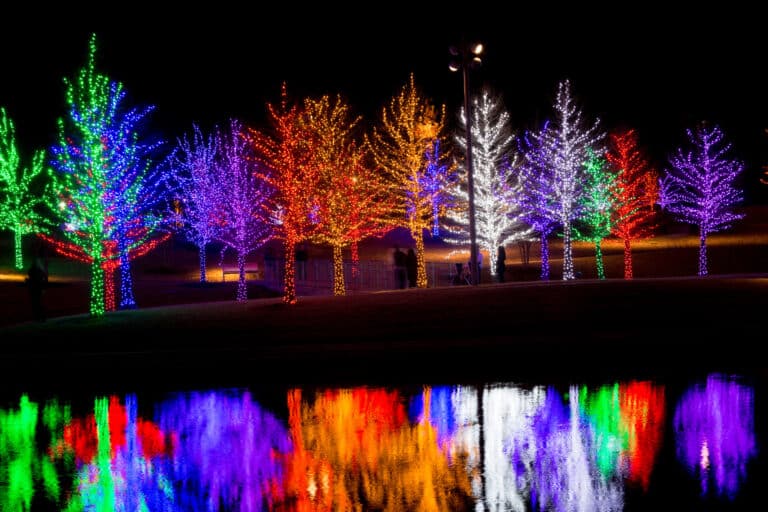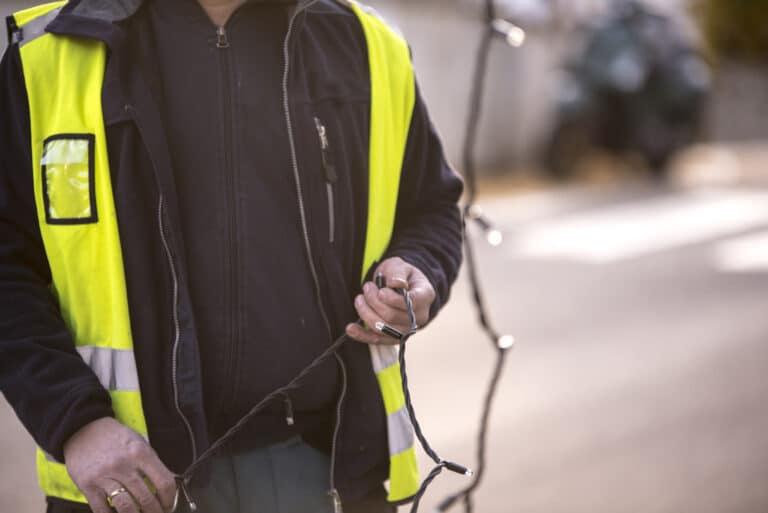 Top-Rated
Commercial Holiday Lighting
The holidays are a joyous time, especially for business owners. As traffic starts to escalate to your commercial property, it's important you share your love for the holidays with your customers. One of the best ways to share your love for the holidays is with holiday light installation. At Switch Outdoor Lighting Solutions, we're happy to provide Knoxville, TN commercial property owners with high-quality holiday lighting solutions. Instead of trying to tackle the light installation process yourself, count on a team of professionals that know how to get the job done efficiently and correctly.
The process of adding holiday lights to your commercial property is easy with Switch Outdoor Lighting Solutions. We use best-in-class LED lights and industry-leading tools and equipment to complete our projects. Plus, we work tirelessly with our clients to ensure they are wholly satisfied by providing custom commercial lighting services that are tailored to their specific wants and needs.
Expert
Commercial Holiday Lighting
Switch Outdoor Lighting Solutions is a full-service lighting company that's committed to providing both residential and commercial clients with unique holiday lighting services. Our services go far beyond just tackling the installation; we work with our clients to tackle the maintenance, removal, and storage work as well! If anything were to happen to your lights, you can always call us to come to your property for prompt maintenance, and once the holiday season is over, we'll take down the lights we've installed and store them for next year.
We encourage you to reach out to us today to learn more about our commercial holiday lighting services. We're proud to serve clients throughout Knoxville, TN and beyond.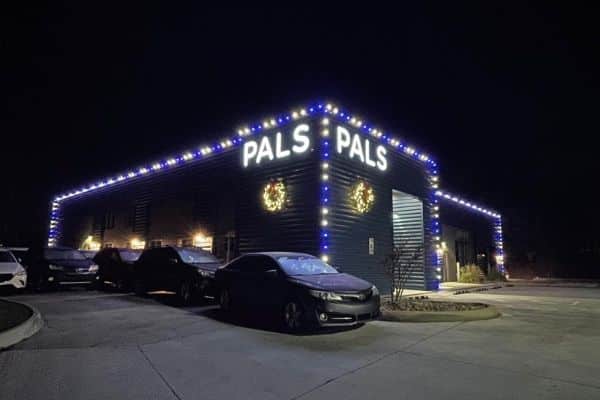 We hired *COMPANY NAME* for *SERVICE* and couldn't be happier with their service! From start to completion they were professional, on time, friendly, and were a pleasure to work with.
We couldn't be happier after the *SERVICE* service from *COMPANY NAME*. We will definitely be hiring them again in the future.
*COMPANY NAME* did an amazing job on our home. We would definitely recommend this company to anyone looking for professional *SERVICE*!
I highly recommend *COMPANY* to anyone who's looking for *SERVICE*. They were very thorough and reasonably priced as well!
Local. Trusted. Family Owned.
The Commercial Holiday Lighting Pros
Up to...
***First Time Clients Only!

Just Click "Get A Quote!"
Pro
Commercial Holiday Lighting
There are plenty of benefits to adding holiday lights to your business, including the following:
Attracting Customers: Ready to bring in more customers with dazzling holiday lights? Switch Outdoor Lighting Solutions is here to help you! We can add gorgeous light displays and decorations that ensure your business is never overlooked by customers.
Stand Out: There are many businesses similar to yours that are competing for the attention of potential consumers, so you have to get creative with ways to stand out. With the commercial holiday light installation services from Switch Outdoor Lighting Solutions, you can guarantee your business will stand out head and shoulders above your competition's.
Spread Holiday Cheer: Not only will holiday lights bring joy to customers, but it's also important that you think about your employees as well. Therefore, send a message of dedication to the holiday season to employees, investors, and patrons.
We offer our professional Commercial Holiday Lighting Services in the following cities: 
And the surrounding areas!