Local. Trusted. Family Owned.
Landscape Lighting Knoxville, TN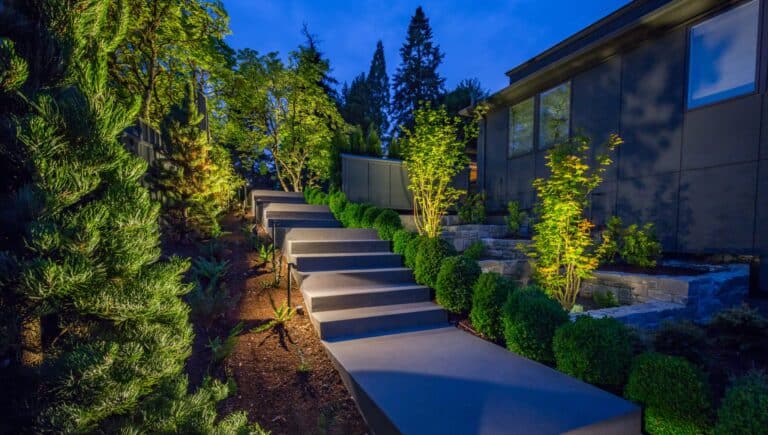 Looking to Light Up Your Property with
Top-rated Knoxville Landscape Lighting Services Near Me?
Landscaping is undoubtedly one of the most visually appealing and unique features of your home. However, the beauty and functionality of your landscaping and yard are limiting after dark. In other words, while the landscaping remains an attractive feature of the home during the day, it needs help sustaining its charm and usability at night. This is where outdoor landscape lighting comes in.
In truth, landscape lighting is one of the most significant improvements you can make to your home or yard, regardless of the size, shape, and elevation. From a warm and inviting look to a more upbeat feel, exterior landscape lighting helps to accentuate the beauty of your structure significantly. Are you looking to add a touch of color to your landscape? Or do you need the best Knoxville landscape lighting near me? Then look no further than Switch Outdoor Lighting Solutions.
Switch Outdoor Lighting Solutions is an outdoor lighting company that offers complete landscape lighting installation in Knoxville, TN. We provide exceptional design, installation, and repair solutions to add vibrancy and charm to your home after dark. At Switch, we take pride in having a team of highly skilled and experienced professionals who show dedication to delivering the best customer service and excellent craftsmanship. Our landscape lighting professionals are well-trained to provide unparalleled quality and professionalism, ensuring your vision for your landscape lighting is brought to life most stylishly and functionally.
Illuminate Your Home and Garden with Professional
Landscape Lighting in Knoxville, TN
For homeowners, illuminating some aspects of your home, from the decks to patios, pools, seating space, and other recreational areas helps extend the use of these spaces long after sunset. With that in mind, we are here to enhance the ambiance of your outdoor spaces and create an ideal atmosphere for guests with landscape lighting in Knoxville, TN. Our professionals at Switch will accentuate the architecture of your home by constructing magnificent designs that suit and highlight the shape and texture of your property.
Our outdoor lighting installation service aims to add value to your property by improving the curb appeal of your home and landscape. Outdoor lighting is a sensible investment that adds security, charm, and serenity to your property. Accentuate the appearance of your home with Switch Outdoor Lighting Solutions' landscape lighting design. We are ready to work closely with you in bringing your vision to reality. Contact us or schedule an appointment online today.
At Switch, we go beyond just providing landscape lighting installation services. We offer comprehensive services to help you achieve the perfect lighting for your cherished landscape. Our services include stunning designs with perfect lighting arrangements to highlight your landscape. With you sign up for our design consultation, you are offered several lighting arrangements to choose from that will improve the appearance and functionality of your home.
Our landscape lighting installation in Knoxville, TN involves more skill than you might imagine. This is why we advise homeowners to hire a competent landscape lighting company. Our electrical team possesses the knowledge and expertise to safely install your lighting, ensuring the wiring and lighting fixtures are protected from harsh outdoor elements. We also ensure your lighting is reliable and efficient, providing you with the best experience. As part of our service, we also maintain and repair faulty lighting, from short circuits to bad bulbs. Reach out to us, and we will handle the repair and maintenance process.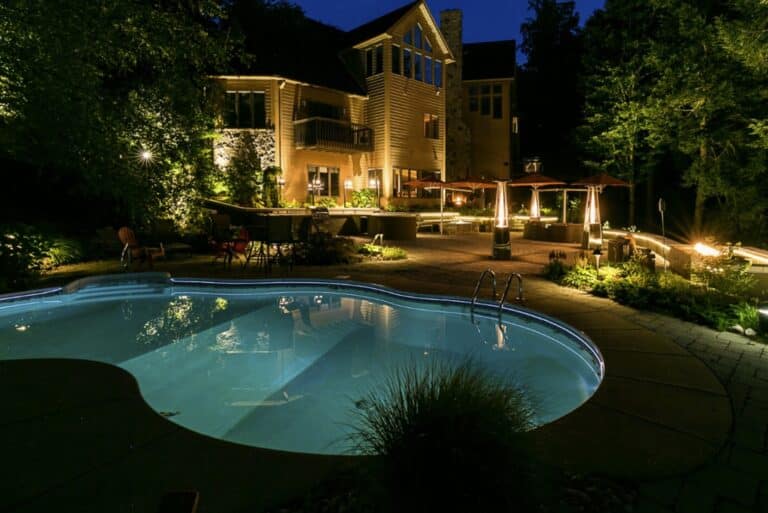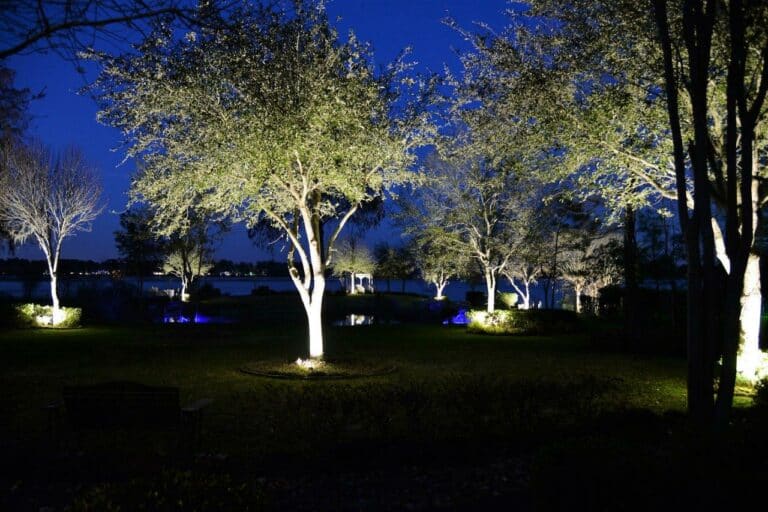 We hired *COMPANY NAME* for *SERVICE* and couldn't be happier with their service! From start to completion they were professional, on time, friendly, and were a pleasure to work with.
We couldn't be happier after the *SERVICE* service from *COMPANY NAME*. We will definitely be hiring them again in the future.
*COMPANY NAME* did an amazing job on our home. We would definitely recommend this company to anyone looking for professional *SERVICE*!
I highly recommend *COMPANY* to anyone who's looking for *SERVICE*. They were very thorough and reasonably priced as well!
Local. Trusted. Family Owned.
Top-Rated Landscape Lighting Company Knoxville, TN Residents Trust
Up to...
***First Time Clients Only!

Just Click "Get A Quote!"
Illuminate Your Outdoor Oasis: Call Today for Expert
Landscape Lighting Installation in Knoxville, TN!
At Switch, we do not hire landscape lighting contractors; all aspects of your lighting, from design to installation, maintenance, and repairs, are done in-house. We look to understand every client's specific needs and provide them with tailored solutions to enhance their landscape's appearance. With our comprehensive range of services, you can rest assured that we will help you to bring your Knoxville landscape to life.
Knoxville is consistently ranked among the best cities in the United States for its rare blend of big-city amenities and small-town charm. This incredible city is also a significant economic engine for eastern Tennessee, with a diverse economy and low unemployment rate. Its central location also makes it easier to access substantial amenities.
The cost of living remains affordable for all the city offers, especially its housing rates, which remain cheaper than nearby big cities. That said, Knoxville's affordable living goes beyond housing and offers several ways to have fun at little to no cost. The town is surrounded by natural beauty, from the Urban Wilderness to the Smoky Mountains Park. Overall there are several reasons why Knoxville is an ideal location for both residents and guests.
Regarding landscape lighting in Knoxville, TN, there's only one name you need to know – Switch Outdoor Lighting Solutions. At Switch, we take pride in the quality of our work and provide clients with a warranty if anything goes wrong. We also provide clients the opportunity to customize their outdoor lighting with unique styles. Contact us online to schedule a consultation and get the best Knoxville landscape lighting near me.
We are also proud to offer our commercial holiday lighting, residential holiday lighting, and more to Farragut and the surrounding areas!