Local. Trusted. Family Owned.
Residential Holiday Lighting Farragut, TN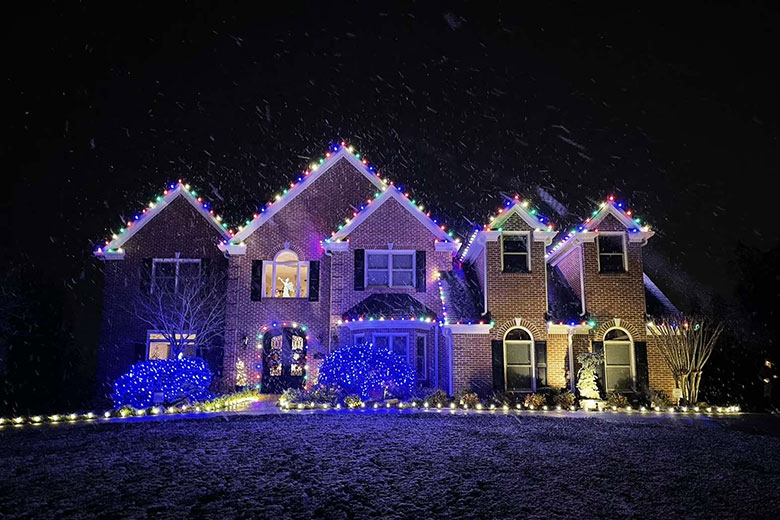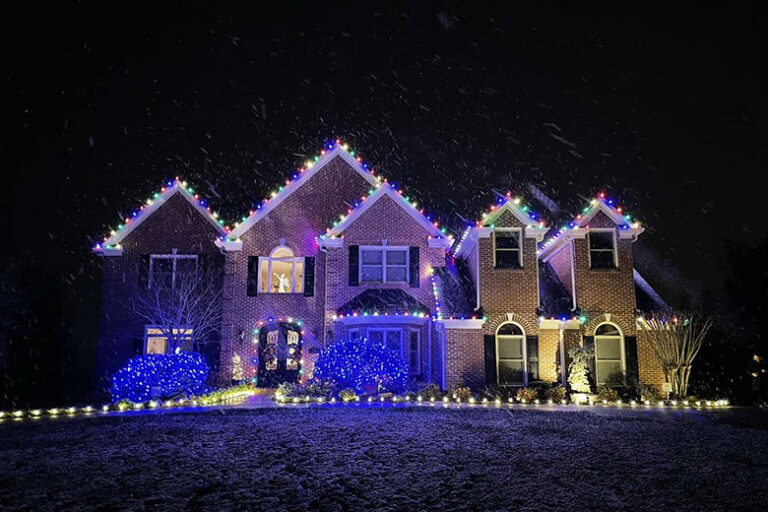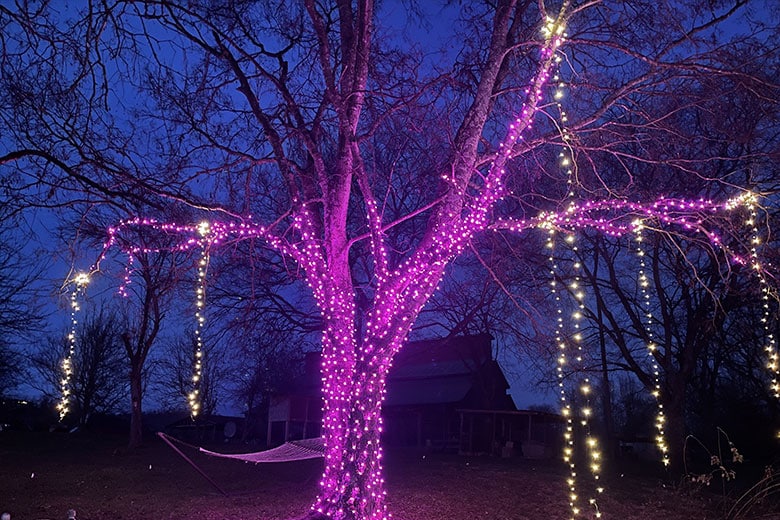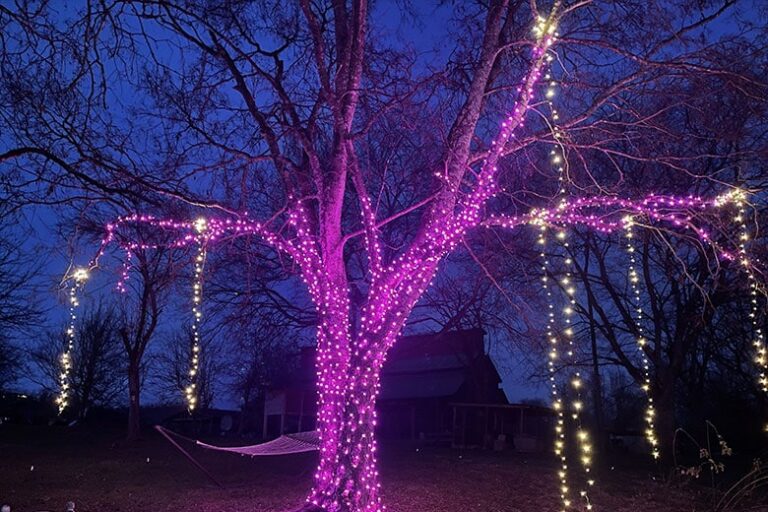 Searching for Farragut
Residential Christmas Lights Near Me?
The holiday season is a time of the year filled with joy, happiness, and celebration. However, it can also be a time accompanied by specific challenges. From navigating through crowded malls as people rush to find the perfect gifts for their loved ones, to preparing for company, the holidays come with unique challenges. Yet, one that most homeowners despise the most is decorating. This time-consuming and labor-intensive process requires significant planning and effort, from stringing up residential Christmas lights to setting up the tree.
Nevertheless, the tradition of decorating your homes with stunning lighting during the holiday season is cherished, yet it remains a significant undertaking. Thankfully, residents of Farragut need not worry about residential Christmas light installations near me. Switch Outdoor Lighting Solutions is here for you.
Switch Outdoor Lighting Solutions is a family-owned business that provides top-quality residential holiday lighting in Farragut, TN. We have assembled a highly skilled and experienced team with the knowledge and expertise to handle a variety of holiday lighting installations, such as single-string lights to more complex, multi-level displays. We offer an all-encompassing and professional decorative residential holiday lighting service, with our well-trained experts taking care of every installation process, from setting up to maintenance and removal.
Professional Residential Christmas
Light Installation Farragut TN
Our ultimate goal is to make your home look warm, appealing, and festive every holiday season without the extra stress and hassle of doing it yourself. Hence, you can trust us to create a welcoming and joyous atmosphere in your home while you focus on enjoying the holiday season. Switch Outdoor Lighting Solutions boasts a wealth of experience in all aspects of outdoor lighting, including residential Christmas light displays, with a track record of providing exceptional services to several residential clients. Our team is well-equipped to handle all outdoor lighting needs and offer a thorough residential Christmas decorating service all year round.
If you want to add a touch of holiday magic to your home or create an impressive holiday-themed display, we would love to help. We understand the importance of creating a warm and festive atmosphere during the holiday season. This is why we want to help bring your vision to life and brighten up your home.
Once the holiday season ends, many homeowners face the daunting responsibility of taking down the lights and decorations. We understand how challenging it can be to take down your holiday lights; however, it is essential not to leave them for so long. At Switch Outdoor Lighting Solutions, our residential Christmas light installation in Farragut, TN, takes care of the removal process for you. We work quickly and efficiently to get your home back to its original state, and we pride ourselves in how well we handle your lights and decorations. Our expert landscapers will safely remove the lights, pack them up and store them, so you can rest easy, knowing we take care of everything.
Our residential holiday light installation service targets residents of Farragut, a suburban town located in Knox and Loudoun Counties. With a population of 23,110, Farragut has top schools, a safe neighborhood, and high development standards, making it one of the best places to live and visit in Tennessee and the Southeast.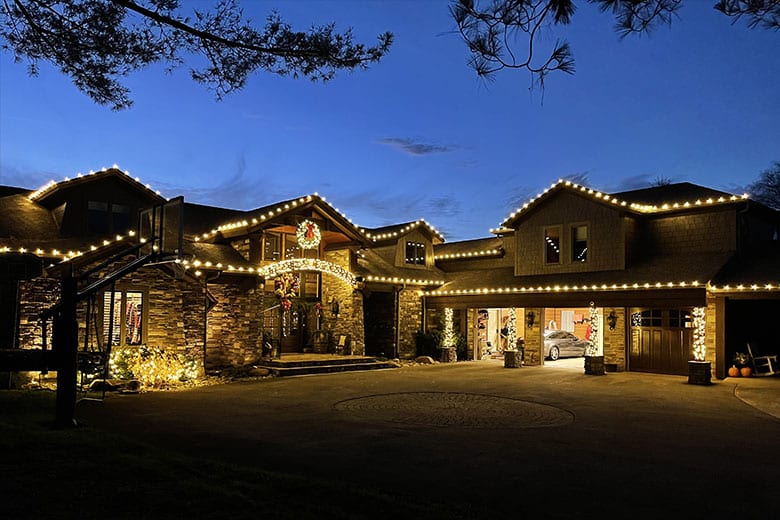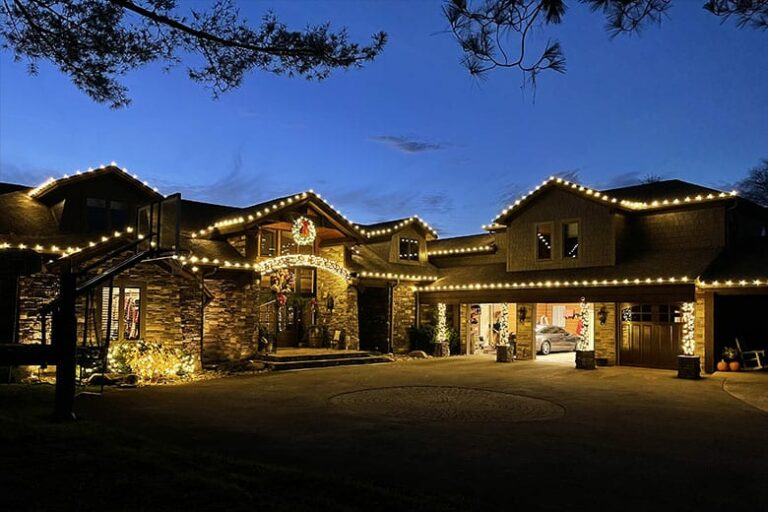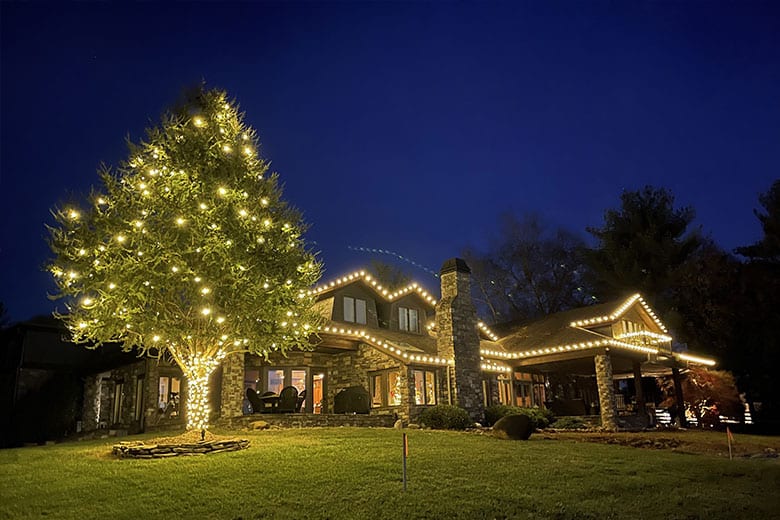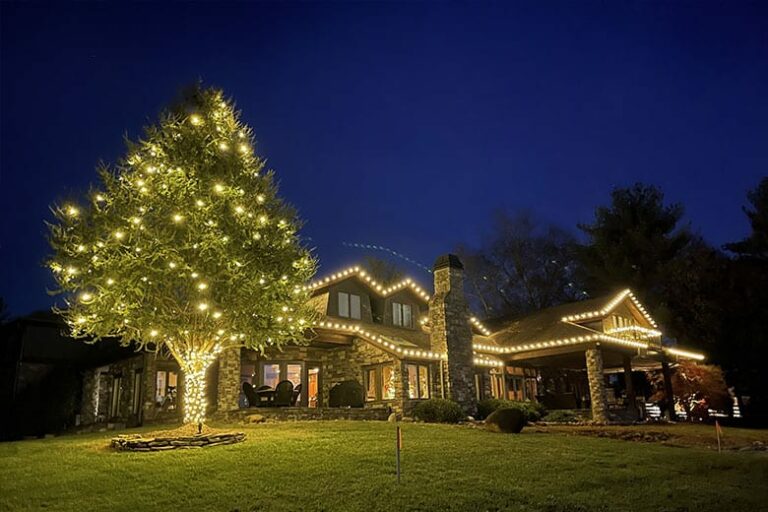 We hired *COMPANY NAME* for *SERVICE* and couldn't be happier with their service! From start to completion they were professional, on time, friendly, and were a pleasure to work with.
We couldn't be happier after the *SERVICE* service from *COMPANY NAME*. We will definitely be hiring them again in the future.
*COMPANY NAME* did an amazing job on our home. We would definitely recommend this company to anyone looking for professional *SERVICE*!
I highly recommend *COMPANY* to anyone who's looking for *SERVICE*. They were very thorough and reasonably priced as well!
Local. Trusted. Family Owned.
Top-Rated Residential Holiday Light Installation Farragut, TN Residents Trust
Up to...
***First Time Clients Only!

Just Click "Get A Quote!"
Call Today if You're Searching for Farragut
Residential Outdoor Christmas Lights!
The city offers an abundance of retail and dining options, indoor and outdoor recreational opportunities, and easy proximity to major highways. Visitors attend several community events that celebrate the seasons and beauty of the region, as well as numerous sports, shopping, and dining options. Other regional attractions include Tennessee's waterways, the Smoky Mountains, Zoo Knoxville, and other cultural outlets and tourist areas. Additionally, the high level of development, rich employment opportunities, and award-winning Knox County schools make Farragut a highly sought-after community.
Housing in Farragut is very affordable in Farragut, and Switch Outdoor Lighting Solutions aims to bring these houses to life during the holiday seasons. Hence, do not relent in contacting us for your Farragut residential Christmas lights near me. We have a Clipa certificate and remain the highest-rated light installation company in the area, which is a testament to our impressive work. Our team is committed to delivering the highest customer service and experience to all our clients. At Switch Outdoor Lighting Solutions, we are passionate about what we do and aim to make your holiday as unique and memorable as possible.
If you need professional assistance installing your residential outdoor Christmas lights, look no further than our expert team at Switch Outdoor Lighting Solutions. We understand every client has different preferences and needs regarding decorations for the holiday season, and we are here to help you achieve the look you desire. Whether you require a simple look or something more elaborate, we have the experience and competence to make it happen. In preparing for a holiday event, time is of the essence, which is why we offer flexible scheduling options to accommodate your busy schedule. Avoid all the stress of holiday decorations and contact us today.
We are also proud to offer our commercial holiday lighting, landscape lighting, and more to Farragut and the surrounding areas!