Local. Trusted. Family Owned.
Landscape Lighting Farragut, TN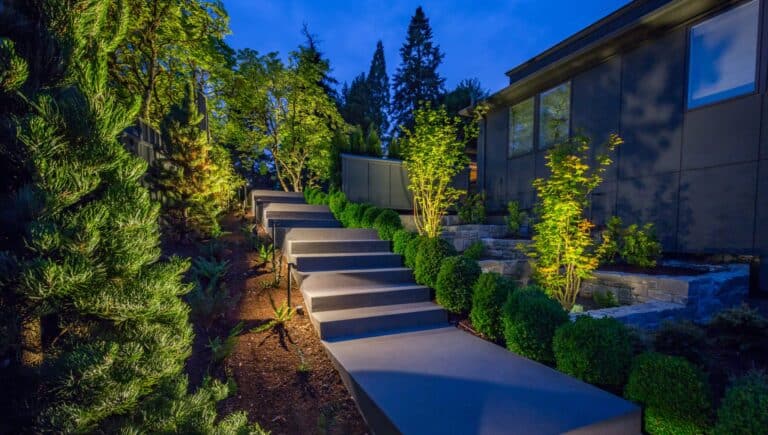 Searching for Farragut
Landscape Lighting Near Me?
Regardless of a city's bright and bubbling nature, it will always have its dark side. And in Farragut, this is apparent when you step out of the thriving commercial areas into more residential neighborhoods. The darkness can be frustrating for homeowners in this area, making it difficult to enjoy your outdoor space or host outdoor gatherings after sunset. Additionally, there is an element of danger, considering how challenging it is for homeowners to navigate their yards at night. Thankfully, homeowners are now exposed to several outdoor lighting installation services to mitigate these issues.
On the one hand, typical outdoor lighting improves the functionality of your outdoor space. However, homeowners looking to do this and enhance the curb appeal of their spaces can also opt for outdoor landscape lighting. Whichever the choice, both installation services require professionals with extensive knowledge and training to ensure lighting is safe, to provide the best option available, and use specific techniques to install the lighting on a budget.
For homeowners looking to engage a competent landscape lighting company that checks all these boxes, look no further than Switch Outdoor Lighting Solutions. At Switch, we are committed to providing top-notch residential and commercial landscape lighting installation in Farragut, TN. We have a team of skilled and licensed professionals prepared to handle any exterior lighting project and bring your space to life, regardless of the scale.
We understand the importance of building solid and long-lasting relationships with our clients. Hence, we strive to achieve this by consistently providing quality services and treating clients with the utmost respect and honesty. This approach has made us one of the highest-rated services in Farragut. Hence, if you need exterior landscape lighting installed on your property, you can trust our experts to complete the job with precision and efficiency on the first attempt.
Professional Landscape Lighting
Installation Farragut TN
At Switch Outdoor Lighting Solutions, our landscape lighting professionals seek to enhance the appeal of your outdoor space with stunning outdoor lighting displays. Illuminating certain features of your home, such as the deck, patio, yard, and seating area, will transform your outdoor space. Our light installation services improve your home's aesthetic, provide safety, and boost your property value.
Are you looking to light up your pathways, trees, pool area, or other outdoor spaces? Our trained professionals are more than capable of handling these tasks. We employ extensive training, competence, and experience to deliver the perfect lighting solution that meets your requirements and exceeds expectations.
We do not hire external landscape lighting contractors; our specialized in-house lighting experts carry out all-inclusive services, which add design, repair, and maintenance to the installation process. Additionally, we offer advanced technology solutions such as smart controllers, which allow you to control specific zones in your home. Switch's lighting experts are highly skilled in installing several outdoor lighting designs and systems. We also take the extra step to maintain your landscape lighting and ensure it stays in top working condition.
Whether you need help installing security or landscape lighting in Farragut, TN, our electricians can help you. We do not just make promises at Switch; we back them up with total satisfaction guaranteed. We take caution to ensure that all our designs, installations, repair, and maintenance meet the industry standard across the state. Our services offer optimal performance and longevity, so you can rest easy knowing that your property is in good hands.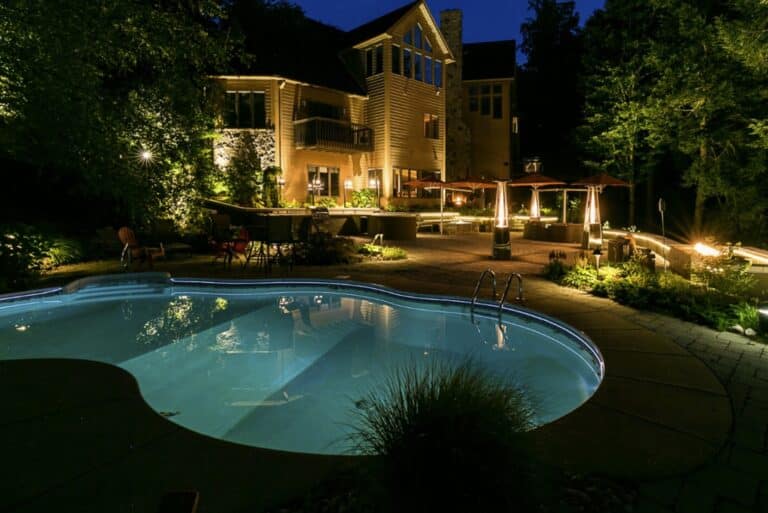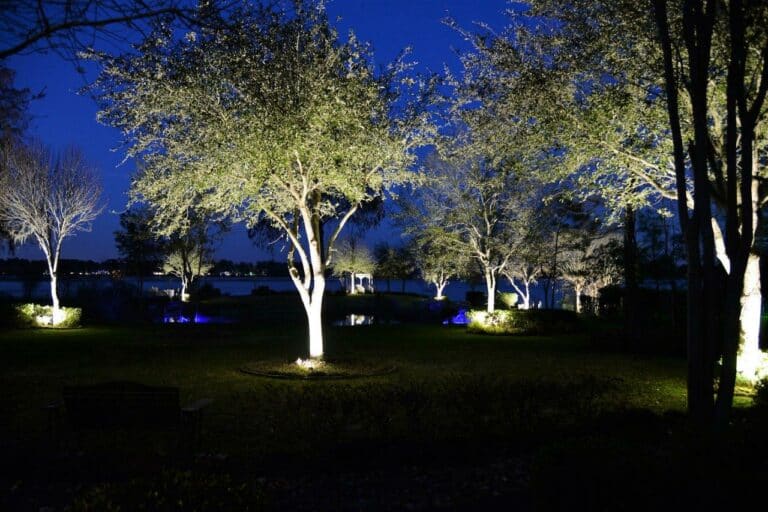 We hired *COMPANY NAME* for *SERVICE* and couldn't be happier with their service! From start to completion they were professional, on time, friendly, and were a pleasure to work with.
We couldn't be happier after the *SERVICE* service from *COMPANY NAME*. We will definitely be hiring them again in the future.
*COMPANY NAME* did an amazing job on our home. We would definitely recommend this company to anyone looking for professional *SERVICE*!
I highly recommend *COMPANY* to anyone who's looking for *SERVICE*. They were very thorough and reasonably priced as well!
Local. Trusted. Family Owned.
Top-Rated Landscape Lighting Company Farragut, TN Residents Trust
Up to...
***First Time Clients Only!

Just Click "Get A Quote!"
Call Today if You're Searching for
Landscape Lighting Professionals in Farragut, TN!
Farragut is a town located about 17 miles outside of Knoxville center. It is one of the best neighborhoods in Knoxville. Some of the benefits include a thriving suburb, great outdoor parks, recreational opportunities, excellent schools, and many dining and shopping options.
Residents and visitors can also take advantage of Knoxville's well-established economy. This includes access to business opportunities and basic amenities. The neighborhood features a suburban feel, which creates a peaceful environment.
This is why residents of Farragut need to invest in landscape lighting. To stay in touch with the neighborhood vibe, we offer clients the opportunity to customize their outdoor lighting with unique styles. We strive to meet our client's requirements and bring their landscape vision to life. During the planning process, our light technicians work with you to create your desired lighting display. We offer the best Farragut landscape lighting near me and ensure your needs are met with our services.
At Switch, we deeply commit to our community and strive to make a positive impact by offering high-quality services. We stand behind our work and are honored to be a trusted and respected member of the Farragut community. Hence, residents looking for some of the best landscape lighting companies near me can contact us today and schedule an appointment with one of our representatives.
We are also proud to offer our commercial holiday lighting, residential holiday lighting, and more to Farragut and the surrounding areas!