Local. Trusted. Family Owned.
Residential Holiday Lighting Maryville, TN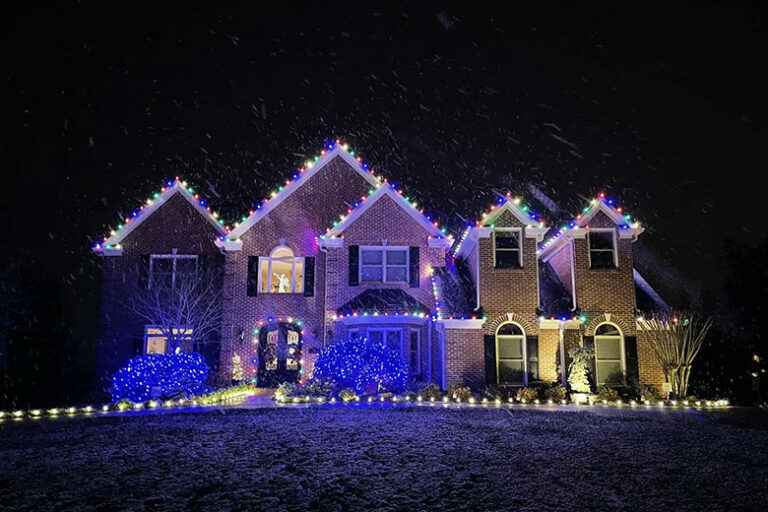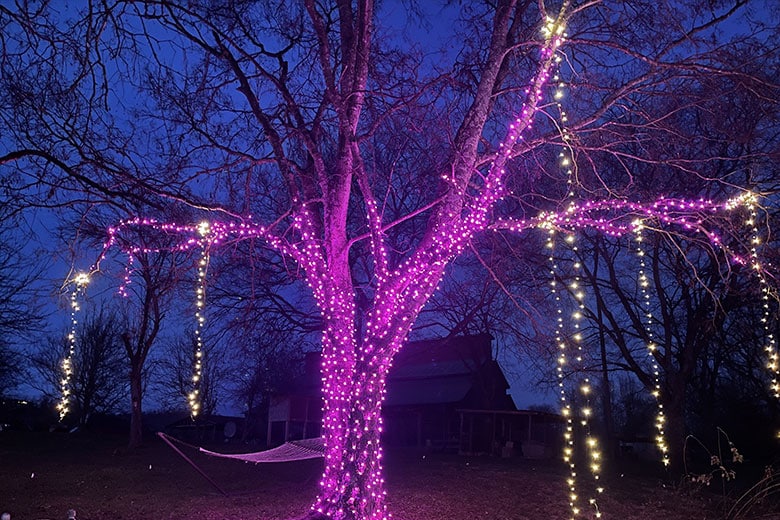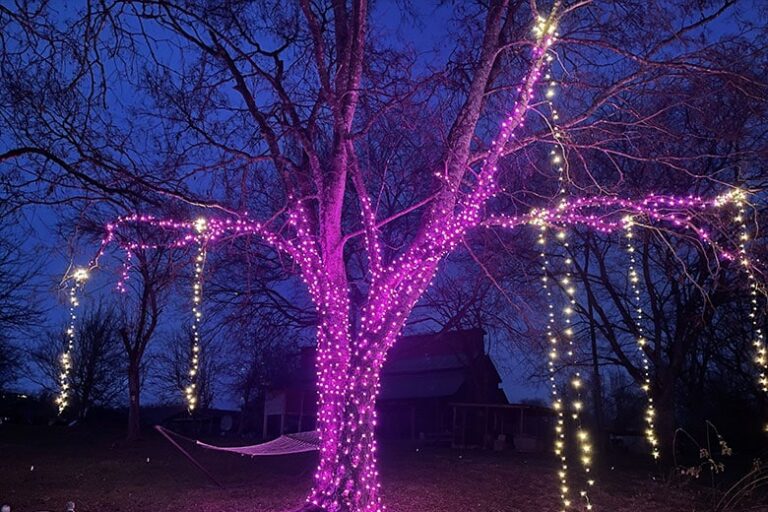 Searching for Maryville
Residential Christmas Lights Near Me?
What is a Christmas celebration without Christmas lights? Are you looking for a residential Christmas light installation in Maryville TN? Switch Outdoor Lighting Solutions has got you covered. Christmas is a time to relax and bond with family. It would be an eyesore to have your cranky old grandpa up the ladder, trying to find that burnt-out light. That's why you need Switch Lighting solutions. Our professional residential holiday lighting service is designed to meet your Christmas-spirit lighting needs.
Are you searching for Maryville residential Christmas lights near me? Look no further. Here at Switch, we offer lighting services for residents in Maryville and its surroundings. From the decision of using either an incandescent Christmas Lightning or LED bulbs, our services are designed to save you the stress of what lightning type is best for your residential Christmas light displays, as we have the best decorative experts on our team to help you make that decision.
Our team at Switch is also committed to getting you affordable lighting options that meet your needs and fit your budget perfectly. With our residential Christmas light installation Maryville TN, we offer our clients various budget-friendly lighting options. We want clients to achieve the Christmas look they desire without breaking the bank.
Professional Residential Christmas
Light Installation Maryville TN
The small town of Maryville comes alive at Christmas! The houses lit up with Christmas lights and decorations. Christmas time is also an opportunity for the many small families in the city to come together. Our residential Christmas light displays will save you the stress of hanging up your lights, allowing you more free time to run last-minute Christmas errands and finally work up that batch of buttermilk cookies for your neighbors. It is a win-win.
If you are searching for residential holiday lighting Maryville TN, Switch does not just cover your residential Christmas lights needs; our services also include other holiday lighting needs such as Halloween, bar mitzvahs, and events like birthdays, weddings, and retirement celebrations. We aim to keep our clients satisfied while sitting under soft-glowing lights. With our team of professionals, we can figure out your needs and deliver top-notch lighting services for each occasion.
Apart from residential holiday light installation, our service includes maintenance and taking down the lights so stressful tasks are taken care on. Yes, you guessed right, our service is all-inclusive. We provide quality lighting that is sure to stand the test of the harsh winter weather, but in the event of a rare case of bulb burnout, our maintenance team will have you covered. All you need do is put a call across to our maintenance team.
For our residential Christmas decorating service at Switch, we ask questions like what is your dream Christmas lawn, what type of lighting you prefer, what designs you like, how elaborate you want the decorations to be, and most importantly, what your budget is for your desired Christmas look. All these questions help us give you the best of our services at an affordable price.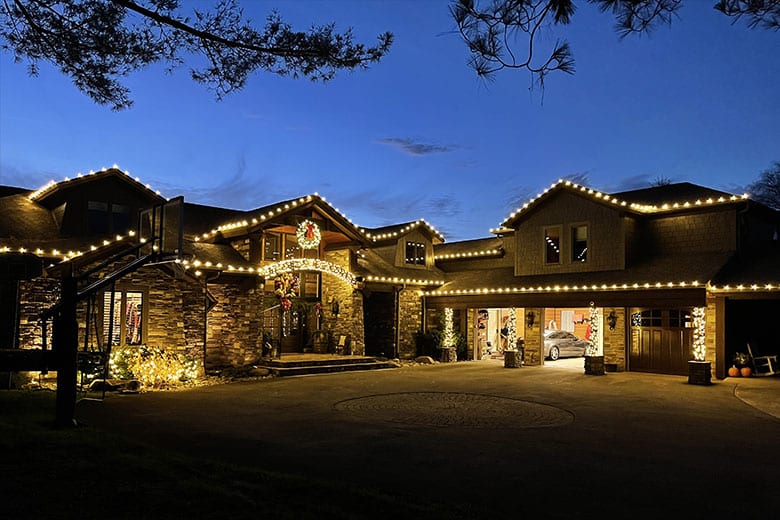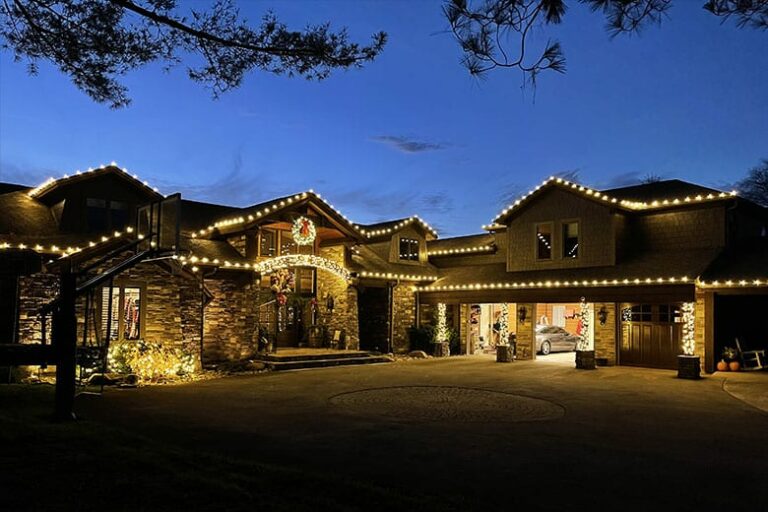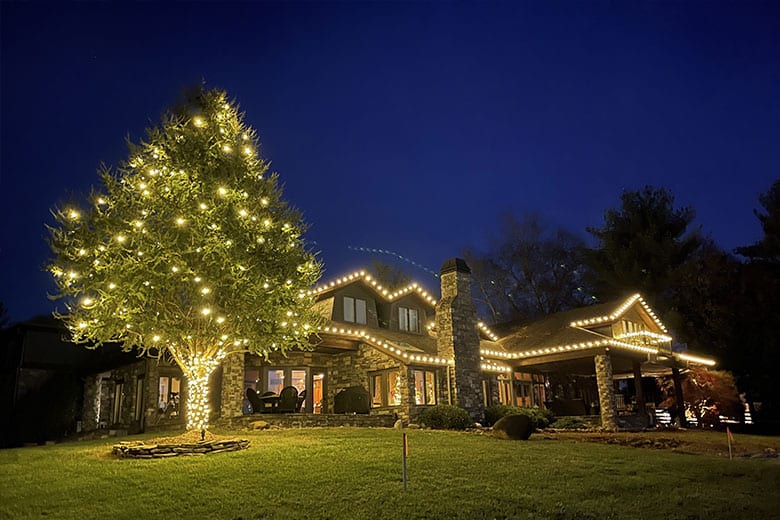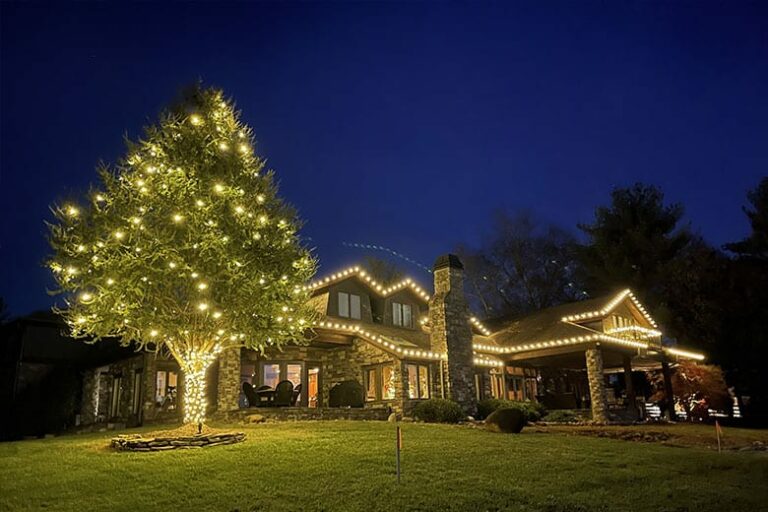 We hired *COMPANY NAME* for *SERVICE* and couldn't be happier with their service! From start to completion they were professional, on time, friendly, and were a pleasure to work with.
We couldn't be happier after the *SERVICE* service from *COMPANY NAME*. We will definitely be hiring them again in the future.
*COMPANY NAME* did an amazing job on our home. We would definitely recommend this company to anyone looking for professional *SERVICE*!
I highly recommend *COMPANY* to anyone who's looking for *SERVICE*. They were very thorough and reasonably priced as well!
Local. Trusted. Family Owned.
Top-Rated Residential Holiday Light Installation Maryville, TN Residents Trust
Up to...
***First Time Clients Only!

Just Click "Get A Quote!"
Call Today if You're Searching for Maryville
Residential Outdoor Christmas Lights!
Our professional team also considers your neighborhood and type of housing to give you and your family members a spectacular view for your holiday. If you have left your decorations on longer than necessary because of the stress of taking them down, then Switch is just what you need for this festive period. We don't just beautify your lawn with glowing residential Christmas lights; we also take them down and pack them carefully until next time.
Here in Maryville, we are dedicated to making the residents happiest at every holiday celebration. Did you just move to Maryville and are searching for residential Christmas light installation near me? Switch has got you covered. Decorating the lawns beautifully with lights is a Christmas tradition, and you will find out that Maryville residents enjoy this old tradition. Are you worried that you might be the odd one out if your lawn is not shining with lights at Christmas? Don't panic, Switch is here to the rescue. Our job is to ensure that you blend in with your new neighbors during the festive period.
The holidays should be spent with your loved ones, with plenty of good food and quality time. You shouldn't have to worry about putting up the lights. Do you need residential holiday Christmas lights, or are you searching for a quick residential holiday light installation? We are here for you. At Switch, we aim to make your Christmas come alive with shining lights and beautiful memories. Contact us today to learn more about our affordable services.
We are also proud to offer our landscape lighting, commercial holiday lighting, and more to Farragut and the surrounding areas!