Local. Trusted. Family Owned.
Landscape Lighting Maryville, TN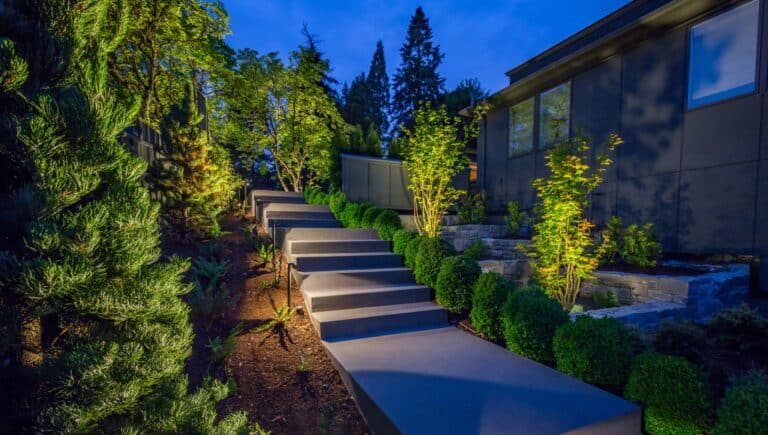 Searching for Maryville
Landscape Lighting Near Me?
Do you reside in Maryville and are looking for landscape lighting companies near me? At Switch, we take pride in making your property come alive with tasteful lighting. We are a lighting solutions company that offers outdoor lighting installation services. With a team of professionals on board, you only need to tell us your dream landscape lighting, and we will execute it to your satisfaction.
Landscape lighting is fast-moving from just the regular spotlights. People are becoming more intentional about decorating their houses and lawns with beautiful lights for aesthetic and security reasons. Yes, you read that right. Outdoor landscape lighting does not just beautify your lawn, but also serves security purposes.
Are you looking for Maryville landscape lighting near me? At Switch, we offer creative landscape lighting designs that leave you impressed. We work with a team of professional designers that work out the details of your home to suggest the best exterior landscape lighting that is both elegant and useful as a security-conscious move for you.
Professional Landscape Lighting
Installation Maryville TN
Are you new to town and looking for a landscape lighting company for your landscape lighting needs? You have come to the right place. Here at Switch, our landscape lighting professionals are skilled in installing landscape lights of all types. We offer you a variety of styles and finishes to pick from so you can find the look that is best for your space. We are intested in transforming areas around the house that can easily be called boring, such as relaxation spots around the pool, the deck, or the patio. With our keen sense to detail, we offer you suggestions of unique lighting effects that best complement these otherwise hidden areas.
While landscape lights are attractive, they also require maintenance to last for longer. You may be searching for landscape lighting contractors that not only specialize in putting up landscape lights, but can also repair worn-out landscape lights. At Switch, we offer an all-inclusive service. We can jump right in and fix your lighting issues. We are also into revamping outdoor lighting installation.
You may have had floodlights on your entryways and driveways for a while, and now, you want to upgrade to something more sophisticated. Our team of landscape lighting professionals got you covered. With the world advancing in new technology every other day, it is understandable that you would not want to feel left out. Our job is to ensure your home stands out in the neighborhood with state-of-the-art landscape lighting and modern outdoor landscape lighting designs.
Are you looking for landscape lighting Maryville TN? Or are you in need of landscape lighting professionals but are concerned about the cost? At Switch, we offer a range of affordable services that sure won't cause you to break the bank to have that lawn you desire. We work with our clients to provide unique, tailored, budget-friendly, and excellent services.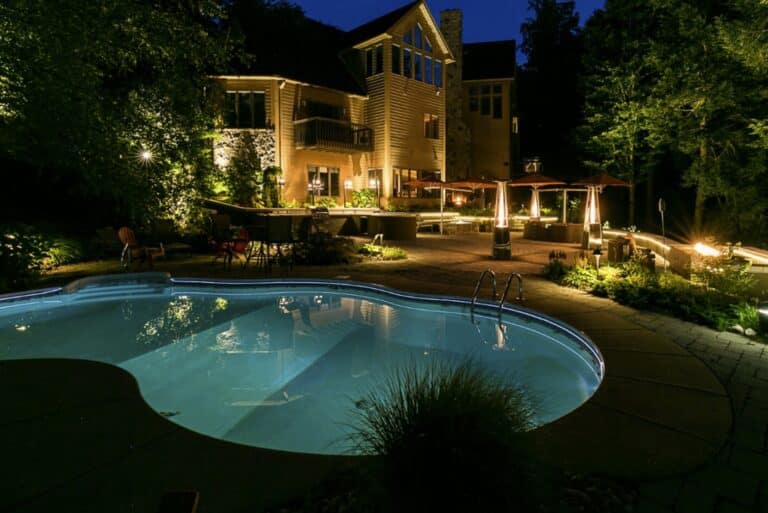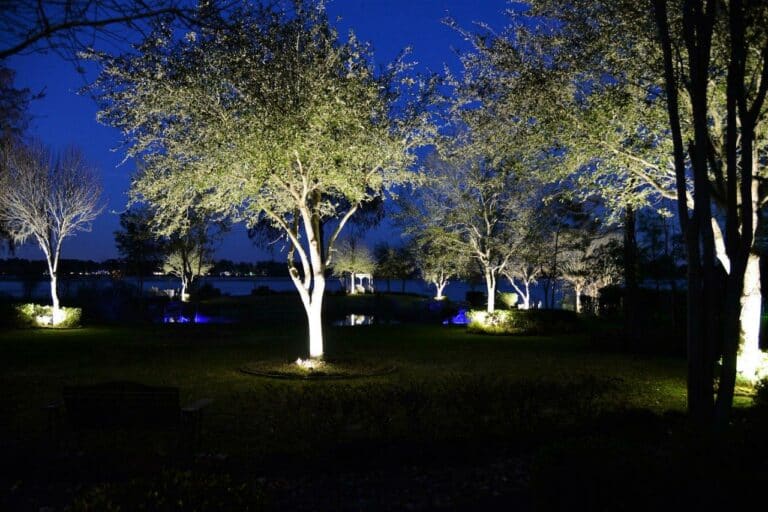 We hired *COMPANY NAME* for *SERVICE* and couldn't be happier with their service! From start to completion they were professional, on time, friendly, and were a pleasure to work with.
We couldn't be happier after the *SERVICE* service from *COMPANY NAME*. We will definitely be hiring them again in the future.
*COMPANY NAME* did an amazing job on our home. We would definitely recommend this company to anyone looking for professional *SERVICE*!
I highly recommend *COMPANY* to anyone who's looking for *SERVICE*. They were very thorough and reasonably priced as well!
Local. Trusted. Family Owned.
Top-Rated Landscape Lighting Company Maryville, TN Residents Trust
Up to...
***First Time Clients Only!

Just Click "Get A Quote!"
Call Today if You're Searching for
Landscape Lighting Professionals in Maryville, TN!
Once you contact us and put us to work, you will soon see why hiring a landscape lighting company is worth all the hype. Not only will landscape lighting contractors deliver a professional job of world-class quality, but they will also save you the stress of having to put up landscape lights yourself, and trust us when we say it can be a lot of stress.
Maryville is known for its beautiful walkways that link every part of the town together. Known for its many community-building activities and spots, Maryville invests in landscape lighting as much as it can. The city beautifully lights up at night, especially at popular relaxation spots. The residents of Maryville are invested in decorating their homes and yards with elegant lights. Although the town is growing rapidly, it still retains its charm and close-knit community feeling.
Are you considering moving to Maryville and are in search of landscape lighting installation in Maryville TN? Then, Switch is just what you need. Our services are affordable and top-notch. We work with a team of professional designers that suggest the best types of landscape lighting that highlight your home and give it that elegant look you desire. We also specialize in landscape lights for security reasons that can be installed on staircases, front walkways, and porches.
Do you need to speak with a professional about the type of exterior landscape lighting to set up in your home? Contact us today at Switch Outdoor Lighting Solutions to speak to an expert. Our job is to leave you 100% satisfied with your landscape lights. Call us now.
We are also proud to offer our commercial holiday lighting, residential holiday lighting, and more to Farragut and the surrounding areas!