Local. Trusted. Family Owned.
Residential Holiday Lighting Lenoir City, TN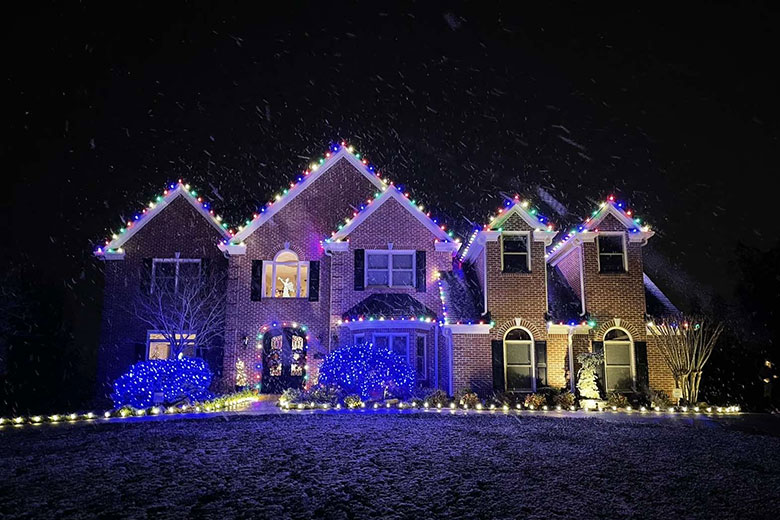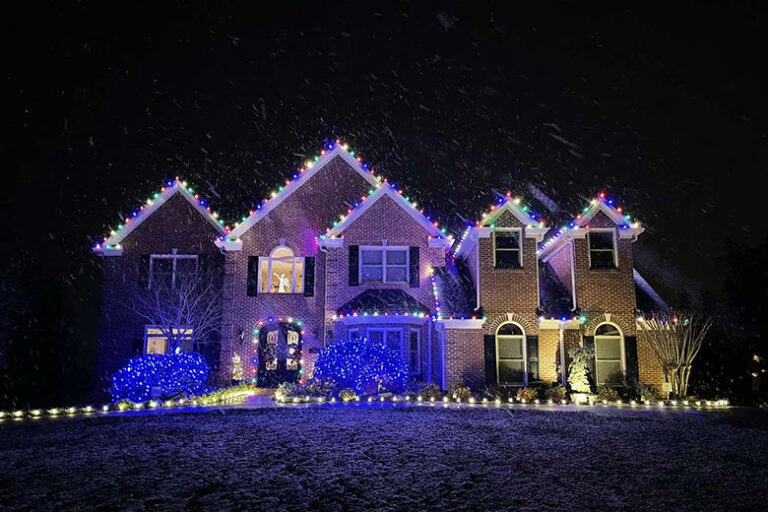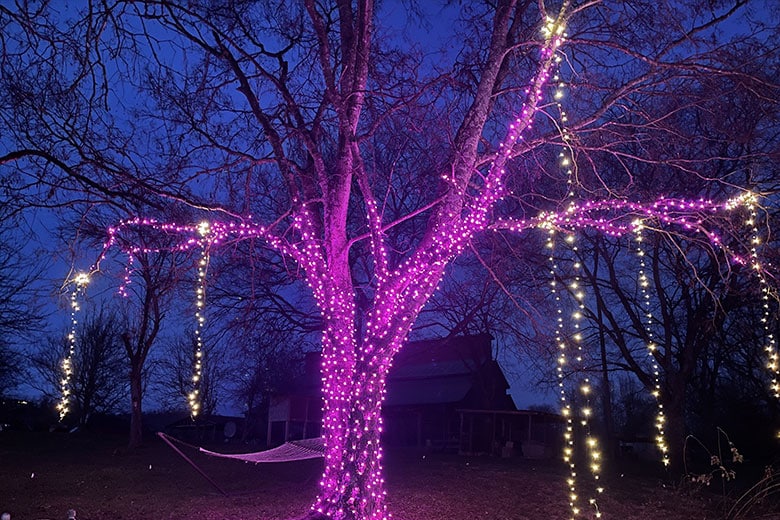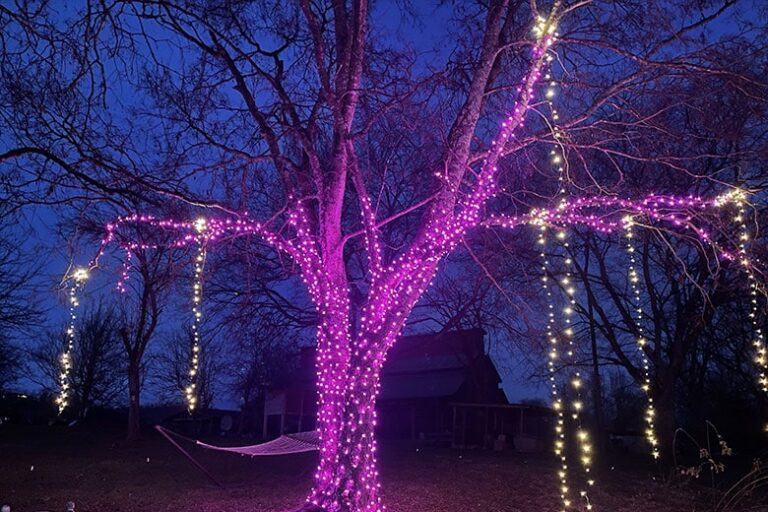 Searching for Lenoir City
Residential Christmas Lights Near Me?
Are you in search of a residential Christmas light installation in Lenoir City TN? Switch Outdoor Lighting Solutions is here for you. Why do you have to be bothered with putting up the Christmas lights when you can spend time with your family and loved ones? At Switch, our residential holiday lighting service is tailored to meet your Christmas lighting needs.
Are you looking for Lenoir City residential Christmas lights near me? Look no further because Switch is here for you. We are one of the leading lighting companies in Lenoir City and its environs. Our expert designers help you make the best choice, from simple decisions like the type of residential Christmas light displays to more technical decisions like which design works best for your home structure.
Like most suburban areas, Lenoir City gives you a reason to celebrate Christmas! The houses glow with Christmas lights and decorations. Christmas time allows the families of the fast-growing town to bond together as they share common Christmas traditions. With our professional residential Christmas decorating service, you can save the stress of putting up your Christmas lights and buy more time to run some last-minute Christmas errands or enjoy the festive atmosphere.
Professional Residential Christmas
Light Installation Lenoir City TN
Are you looking for a residential holiday lighting service that can fit your budget? At Switch, we offer pocket-friendly packages within your budget. We are committed to meeting our client's lighting needs with our affordable lighting options. Are you in need of residential Christmas light installation in Lenoir City, TN but are worried about the pricing options? At Switch, we have various lighting options and packages that you can choose from, and we assure you that you will most definitely find one that fits your budget.
Asides from residential holiday light installation, we offer an all-inclusive service. That means that we do not just put up the lights; we can also be in charge of taking them down after Christmas. Taking down your decorations and lighting after the holiday season can be stressful. You don't have to do this. Once we are contracted for your lighting needs, you don't have to worry about taking down the lights. We will also ensure they are packed and stored until next time.
Our residential Christmas lights are of the best standard and quality. They are designed to last under all weather conditions. In the rare case that one of the bulbs burns out, you won't have to fish it out yourself. Just call us, and we will send our maintenance team to fix it immediately.
At Switch, your satisfaction is our priority. Therefore, our team works closely with you to find out what picture you have in mind about your desired lawn. We work with the idea you give us to deliver professional work that you will most certainly be impressed with. Our aim is not just to put up your residential Christmas lights but to leave you and your loved ones satisfied during the festive period.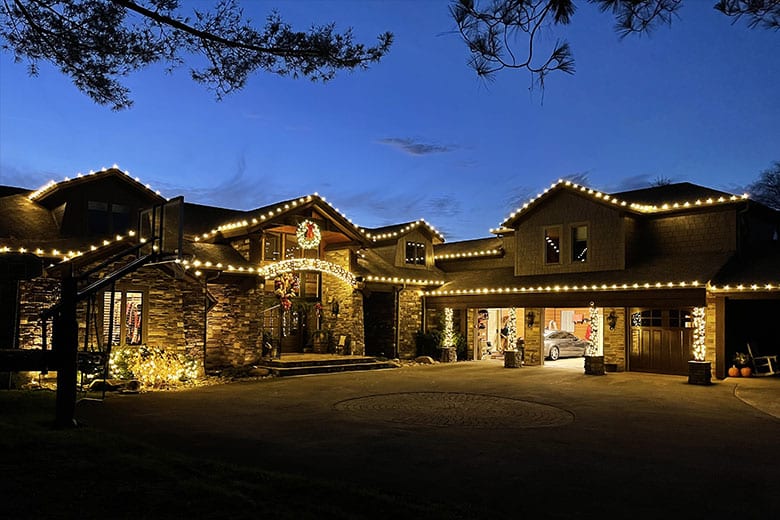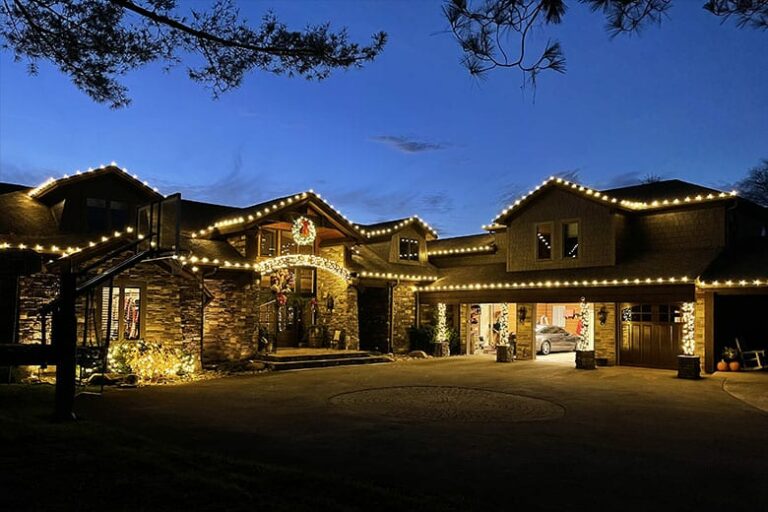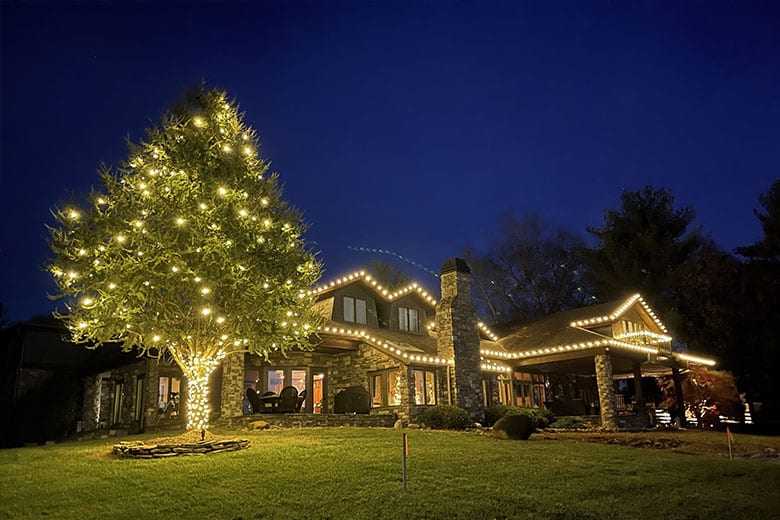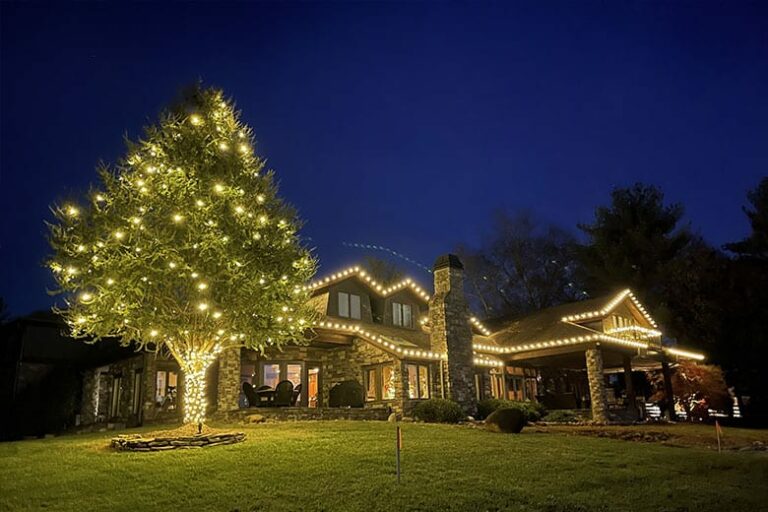 We hired *COMPANY NAME* for *SERVICE* and couldn't be happier with their service! From start to completion they were professional, on time, friendly, and were a pleasure to work with.
We couldn't be happier after the *SERVICE* service from *COMPANY NAME*. We will definitely be hiring them again in the future.
*COMPANY NAME* did an amazing job on our home. We would definitely recommend this company to anyone looking for professional *SERVICE*!
I highly recommend *COMPANY* to anyone who's looking for *SERVICE*. They were very thorough and reasonably priced as well!
Local. Trusted. Family Owned.
Top-Rated Residential Holiday Light Installation Lenoir City, TN Residents Trust
Up to...
***First Time Clients Only!

Just Click "Get A Quote!"
Call Today if You're Searching for Lenoir City
Residential Outdoor Christmas Lights!
Are you searching for residential holiday lighting in Lenoir City, TN? At Switch, we cover other occasions requiring residential holiday Christmas lights, such as Halloween, retirement and birthday celebrations, weddings, etc. Our job is to make your event come alive with beautiful lights that will leave your guests happy. We offer professional advice on how the lighting decoration should go and pay keen attention to details.
Have you just moved to Lenoir City and are searching for a residential Christmas light installation near me? Switch is your best bet. We are professionals in our field and are dedicated to producing stellar work. We are committed to keeping the residents of Lenoir city happy as they enjoy their festivities. Are you worried that you might be the party pooper in your new neighborhood if your Christmas lighting and decor are just not as chic? Let us take care of your Christmas lighting.
You may be OK with putting up those lights on your own, but contact a professional if you want a classy decoration. Nothing beats the work of an expert, and that is what we offer at Switch. Book a consultation with us to find out about our affordable service.
Do you need residential holiday Christmas lights, or do you need a residential holiday light installation? Switch has got you covered. Christmas is a time to be with family and loved ones. Why should you be on a ladder outside, hugging the harsh cold as you try to put up the Christmas lights? Here at Switch, we do all the heavy lifting; all you need do is sit back and enjoy the view. Contact us today to find out more about our residential holiday lighting service.
We are also proud to offer our commercial holiday lighting,  residential holiday lighting, and more to Farragut and the surrounding areas!